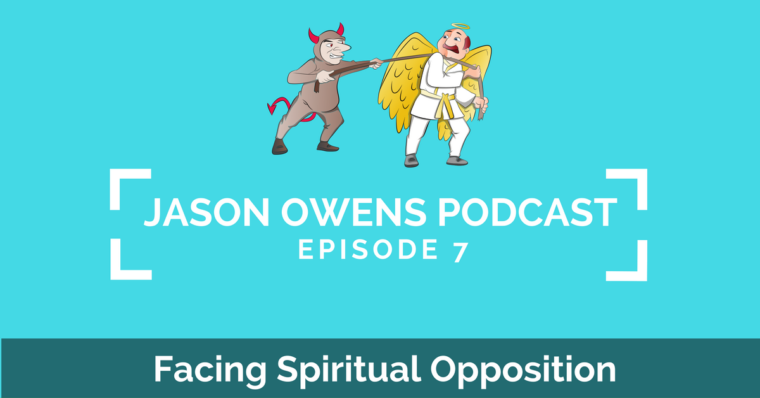 Spiritual opposition is one of the most overlooked aspects of developing a platform.
This is far more than the resistance (see The War of Art) that Pressfield mentions and warns us to fight.  Sometimes we face more than just a battle within.
I imagine that nearly everyone reading this post wants to share their goodness with the word, to make some aspect of people's lives better.  This momentum of ours will not go unopposed, so prepare for it.
There are times when the battle comes from the outside in the form of forces that don't want us to succeed.
In this podcast I share with you the steps I take to prepare myself for anything that lies ahead.
Show Notes
In this episode I speak quite openly about how I have experienced and fought opposition over the years.
Click the triangle to get started.
Transcript
Click here for the complete transcript of today's show.
Forms of Spiritual Opposition
Ennui — "Awww…do  we have to do that today?"
Agreements — "I did poorly on my public talk today; I must not be any good at this. God is not with me any longer."
Blatant Attack — Things fall apart at the most inopportune time could be an attack.
Question: Given that this topic can be a little 'out there' for people who have not heard of spiritual opposition, I'm inviting you to give me all kinds of feedback. Just scroll down and leave a comment for me, ok? You can leave a comment by clicking here.