Imagine being handed 712 fully opted-in and verified contacts complete with name, email, and phone number.  How would you determine if there were any gold nuggets in the list?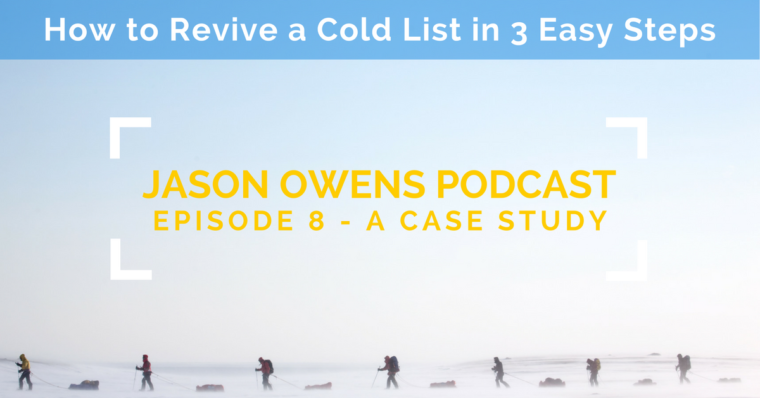 Click the triangle to hear how I tackled just such an example for a client in the last 2 weeks.
Show Notes
We used a twist on a classic "Gain-Logic-Fear" email sequence popularized by Ryan Deiss, but first we needed a way to re-engage the list.
We sent a Wake Up email to people just before the holidays ended.
A/B Split Test
We did an A/B Split test for the first email because we wanted to maximize open rates on this cold list.
Email 1A – Sent to 100 people.  Had a 37% open rate (bounce rate of 18%)
Email 1B – Sent to 100 people.  Had a 45% open rate (bounce rate of 11%)
We sent version A to the remaining 512 people on the list.
Our open rate was over 43%, which is very stout.
Notice the bounce rate.  At 18% this is consistent with what we saw in the initial A/B split test.
Good news is that this email marketing service automatically removes bounces from your list, so you don't have to be concerned with needing to do this manually.
Now we can get started with the remainder of the campaign.
Gain-Logic-Fear Sequence
Gain Email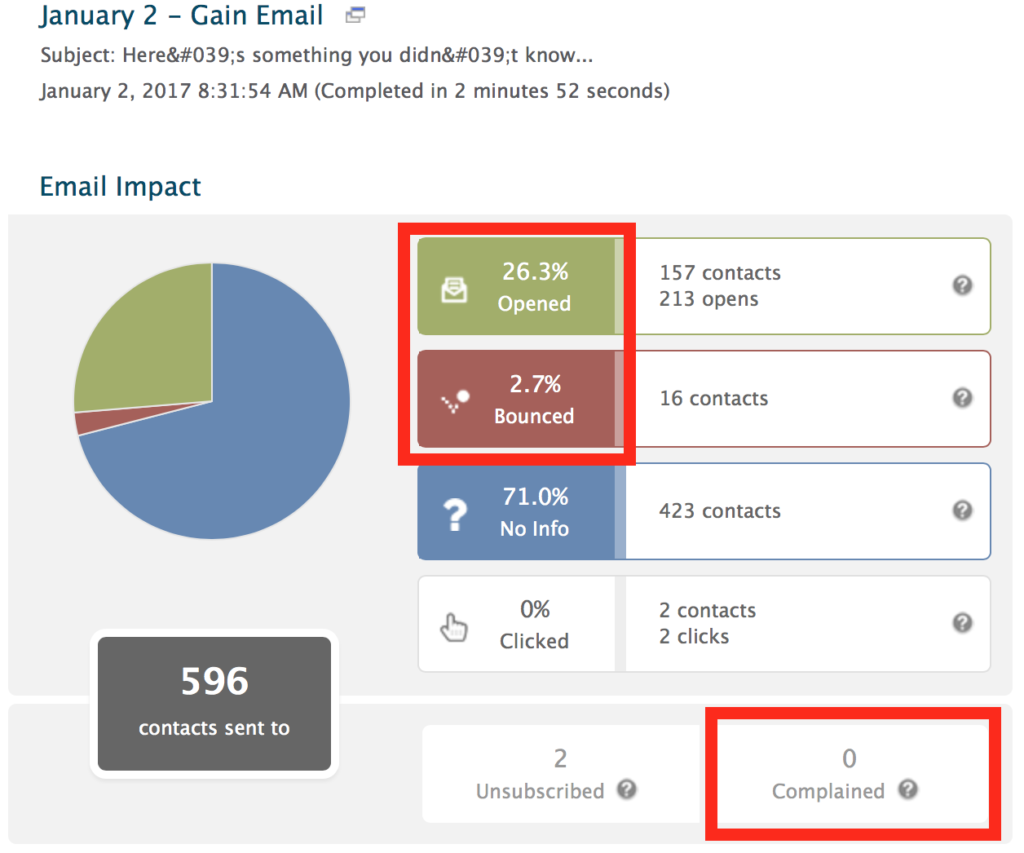 Logic Email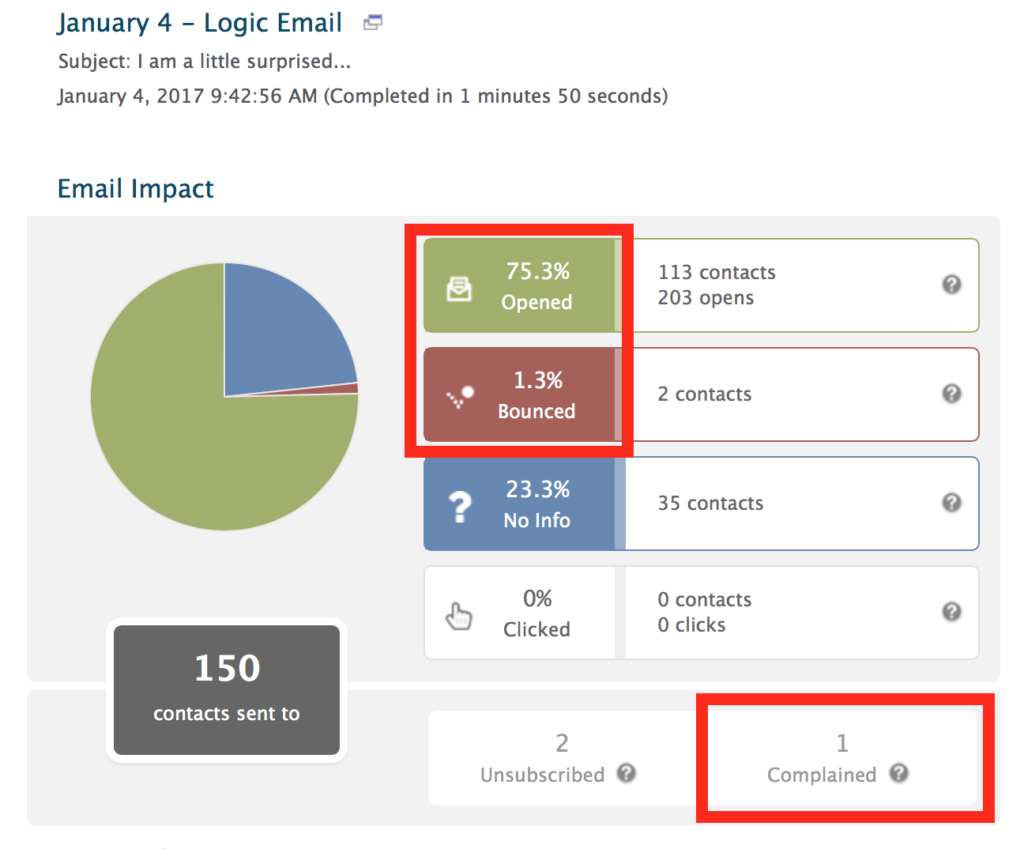 Fear Email

Summary of Email Performance
Results reported as Open Rate (%), Bounce Rate (%), and Complaints (#), respectively.
Email 1A – 37%, 18%, 0
Email 1B – 45%, 11%, 0
Email 1 all others – 43.2%, 17%, 1
Gain Email – 26.3%, 2.7%, 0
Logic Email* – 75.3%, 1.3%, 1
Fear Email* – 55.7%, 0%, 0
*Logic and Fear emails were sent only to people who opened Gain email.

Overall Campaign Performance
Did the campaign work?
In short, yes!
We had one response to the Logic email!
We had one response to the Fear email!
People hit their reply button just like we asked them to and left responses like this one: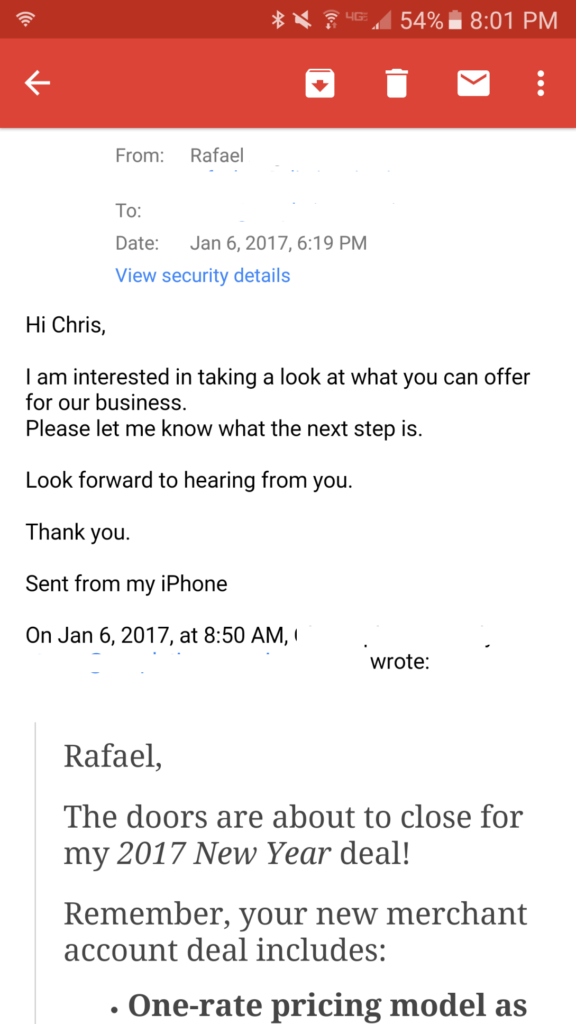 My job is to either…
Make the phone ring
Get the prospect to raise his/her hand.
Transcript
Get the complete transcript here.
Listen to the Audio
Click the triangle on green bar to listen now.