Jason's keynote presentation at our 2015 Entrepreneurial Summit completely changed my perception of failure as it relates to entrepreneurs. He was able to portray his concepts in an understandable yet entertaining way. Jason is an excellent speaker.

– Lori Williams
 What You Can Expect from Me
Here's what you can expect from me and my team:
Prompt, professional replies to your phone calls and email messages.
A personal phone consultation with me or a member of my team prior to your event, so we can better understand how I can best serve you and your audience.
A professionally prepared, dynamically delivered presentation focused on achieving the outcomes you want with your audience.
A quick follow-up communication after the event with someone on my team, to make sure I met your expectations. (I also want to know how you think I can improve.)
A Little About Me
I help people conquer the hurdles they face while on the path to being a successful entrepreneur.
I am currently working a doctoral degree where I am studying new business owners during their first 36 months in business.
I have been working as an entrepreneur and with entrepreneurs for over 15 years.
My wife and I have been married for 20 years, we have an eight year-old daughter, and three dogs.
Video Clips
Large Room Keynote – The Power of Transparency
Run time 15:00
I am including this first talk to give you a flavor of my approach when speaking to a large room.  I don't expect you to watch the entire video because at 15:00 it is quite long.
Yes, Jason. Please send me more information on how to engage you as a speaker!
My Keynote
Your Dream is Good. Few things in life grab our hearts more than our dreams. Most of us meet a number of barriers along the way, and we tend to lose heart. In this presentation I show that these obstacles are a completely normal part of pursuing your dreams. I then turn to example after example of individuals who have overcome these obstacles, showing that you can overcome these obstacles, too.  There is nothing more valuable than a good map. Something to help you see where you are going, and what pitfalls to avoid. Here we provide entrepreneurs with a mental roadmap used to avoid emotional barriers. Based on hours of research, this class is born from feedback I have received from many small business owners.<more>
My Workshop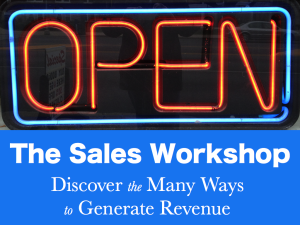 The Sales Workshop. At last! A resource for the rest of us. If you were not born a natural salesperson, then this is the workshop for you. Join us in a hands-on setting where we cover many, many different ways that you can generate revenue for your business. If you attend only one workshop this year, make sure it is this one. <more>
What Other People Are Saying
Jason's presentation to the Kannapolis Business Alliance group was interesting and engaging. Our members walked away with thoughtful perspectives on the psychology of business ownership. Jason clearly shows his passion and professionalism in his work. – Irene Sacks, City of Kannapolis
I left the presentation with a very positive outlook and confidence that I can reach my goals. – Jewell Massey, Prayer Team Leader, Joe Phillips Ministries
Jason's business coaching has been invaluable! Through his consultative coaching-style, he has been able to help me identify a niche in my industry and help set clear, achievable goals. Without his help, there is no way I could have achieved a personal income record last year. Thanks again Jason!  – Chris Kennedy, Owner of Kennedy Business Solutions.
What a great conversation …last night, Jason is great! Thank you for asking him to speak", is just one of the many comments echoed after yesterday's workshop. – Troy Burgher, Founder of CSBERG
Yes, Jason, please speak at my upcoming event!
Future Events
Yes, Jason. Please send me more information on how to engage you as a speaker!