Quick Summary
Many people venture out to start their own business each year. The early days are filled with great ideas and huge enthusiasm.  However, many of us are not well equipped to face the emotional roller coaster that comes with running one's own business.  In this presentation I outline many of the obstacles that people will face, and then provide multiple examples of how individual small business owners have overcome these very obstacles.
In the past I presented a version of this talk primarily to small business owners, and the talk went by the name "Riding the Emotional Roller Coaster of Small Business Ownership".  You may see references to this in my Previous Talks page.
Presentation Outline
The talk or workshop consists of three powerful sections: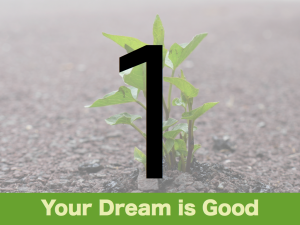 1. Your Dream is Good.  Wanting to find and do work that has personal meaning for you is one of the best pursuits imaginable. Sometimes this dream has been with you since childhood. It may have come from your friends. Your dream may have even come from God. The important part is to feel good about owning your dream and build enough confidence to take steps in making that dream come true.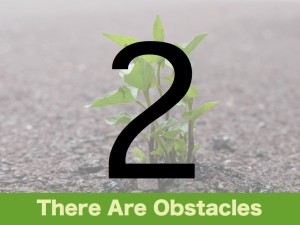 2. Here are the Obstacles You Will Face. Most of us plunge headlong into this pursuit without fully realizing what this journey will demand of us. It is very common to feel out of our league at this point, and I share some of the most common ways that people often find themselves in a quagmire. This is such a critical phase because our very dream hangs in the balance.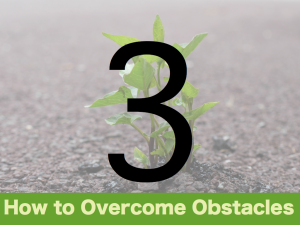 3. Here is how you overcome them. We need to be taught that it is ok to feel at times overwhelmed. Most often dreams are earned, not given.  Here I show you how to fight each obstacle you might face in your journey.  I use many examples from my interviews with real entrepreneurs in real start-up situations.
I conclude with an inspirational challenge: Now that you are better equipped to hurdle any obstacles, commit to taking bold steps toward your dreams today.
Target Audience
The talk is intended as an inspirational talk for individuals who have ever thought about pursuing their own venture.  As such the talk is well-suited for organizations such as professional associations, civic groups, community groups and churches that want to communicate that they support peoples pursuit of their dreams. I have spoken on this topic to a wide array of audiences including aspiring business owners, new business owners and seasoned entrepreneurs.
Possible Formats
This presentation can be delivered as a keynote or workshop, depending on your needs. The ideal keynote length is 45 minutes.  The ideal workshop length is about 90 minutes.
Intended Outcomes
Audience members will be inspired that their dream is important and worth pursuing.
Audience members will have a simple but effective framework for surmounting common obstacles that could derail their success.
Audience members will leave with practical, actionable steps they can implement immediately.
Topic Authority
I have been an entrepreneur and/or worked with entrepreneurs for over 12 years.  Most often dealing with individuals who are in their first 3 years of operation.
I am currently working on a doctoral level dissertation where I am studying new entrepreneurs and their respective experiences during start-up.
I have coached dozens of entrepreneurs and would-be business owners through the emotional hurdles of getting their businesses started.
Check My Availability
Give me a call at 704-305-0872 or by reaching out to me via email – jason (at) jasonrowens.com
Other Presentations