Many people have asked me:
Which email marketing service should I use to get start?
Trick question.
Just pick one and go.
I've tried aWeber, Constant Contact, and MailChimp.  They are all good.
[shareable cite="Jason R. Owens"]I've tried aWeber, Constant Contact, and MailChimp. They're all good.[/shareable]
Right now I'm on MailChimp and that's only because it was free for the first 2,000 contacts in my system.
Most services have a modest monthly fee associated with them, but those fess generally won't break the bank.
The trick is to start using any one of them.
Just get started.
Don't get lost for the next 3 weeks analyzing the pros and cons of each service.
Have a bias for action, and not analysis.
You can always steer a moving ship later.  The point is to get the ship moving in the first place.
Should I use an email template, or should I go with plain text?
Each have their merits.
Templates look good, and often re-size to fit mobile devices.
Text makes it look like you wrote the message just for the receiver of it, so it may have a more personal feel.
If you choose to use a template, I would stay away from a multi-column versions for starters.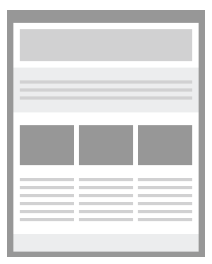 Here's why…
Formatting, looks like it requires several images, etc.  Short answer: they take too much work.
Please stay away from newsletters at all costs.
If you have a heavy retail presence, a newsletter could work for you.  But, for authors, experts, and public speakers, it feels like the newsletter format asks you to share 3 or 4 articles at once.
[shareable]Stay away from multi-column email marketing templates if you're an author, expert, or public speaker to keep the attention on one key idea.[/shareable]
For many readers, this is complete overkill.
If you want to share multiple ideas at once, I feel you are better off with an RSS-style email which shows excerpts of articles you've already published on your blog.
It is hard enough for people to focus on a one-topic email let alone a newsletter template that has 4 articles all screaming for attention.
Instead, choose a simple single-column template.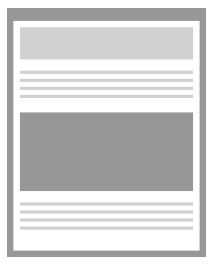 The template calls for a header image, but I don't have one. What do I do?
Forget the header image.  If you can't fill this block in 30 seconds, it's best to forget it.  Most email templates are just suggestions.  You can delete any block you don't need.
[shareable]You don't have to have a header image to capture your readers' attention in email marketing.[/shareable]
In this case, if you don't already have a ready-to-use image, then you don't need this block.
Key Take Aways:
For authors, experts, and public speakers, here is my list of take-aways:
• Choose a clean, crisp template and include a small company logo if you have one.
• Boost your font to 16pt – 18pt font for the text in the body of your letter.
• Include one large image near the top of your article to make it stand out to the reader.
• Don't choose a newsletter template if you are just getting started.  Newsletters require a lot of work, so most small teams do not end following through with it.
[reminder]Now that you have a basic idea of how to get started, what will be the first message you share with your audience?[/reminder]