If you have had a life experience that you think people could benefit from hearing, then this episode is for you.  Today I am joined by Cortney Donelson, author of Clay Jar Cracked.
In the midst of a life experience, Cortney realized that she had a message to share.
She has built her experience into the perfect trifecta which includes:
A Book which currently has over 20 5-Star reviews on Amazon
Speaking Engagements
Retreats and Workshops
Click the triangle to listen to the podcast and learn how she's doing it.
Introducing Cortney Donelson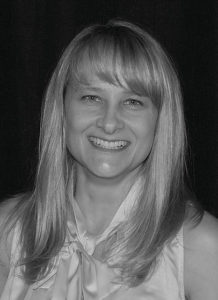 Cortney believes the content for her writing only came to fruition after experiencing one of the greatest tragedy-turned-love-stories ever told.
Her first book, which will be released by Morgan James publishing on March 7, 2017 called Clay Jar, Cracked, and her devotional blog, "As a Clay Jar," are the products of her passions, faith, heart to encourage others, and God's provision.
Cortney lives in Charlotte, North Carolina with her courageous husband and her two extraordinary children.  She works for International Mission Foundation.
Show Notes
3:49 – Interview with Cortney Donelson
27:53 – Post Game Analysis
31:00 – Overview of Cortney's Product Offering
33:35 – Three Steps You Can Take to Get Traction with Your Message
35:29 – Four Part Framework for How to Grow Your Bravery
[shareable]Your Bravery is like a muscle. It grows the more you use it.[/shareable]
Transcript
Complete interview transcript is available here.
What is Working
Being brave
Referrals for speaking engagements
Mentor who is introducing her to a broader network
The Four Elements of Bravery
Thinking that your message could help people.
Telling anyone your story for the first time.
Capturing your thoughts and feelings by writing a book/journaling, etc.
Putting yourself out there.
This doesn't have to happen all at once.
It doesn't have to happen all in this order.
Your Bravery is like a muscle. It grows the more you use it.
Three Steps You Can Take to Get Traction with Your Message
Start with the message first.
Package the message so that it resonates with a tribe somewhere.
Tribe begins to pull on you by placing a demand.
This is very iterative. You will need to do this again and again.
It takes time.
This is art!
Links
Listen to the Audio
[callout]I would LOVE it if you would leave me a review on iTunes![/callout]
Click the triangle on green bar to listen now.