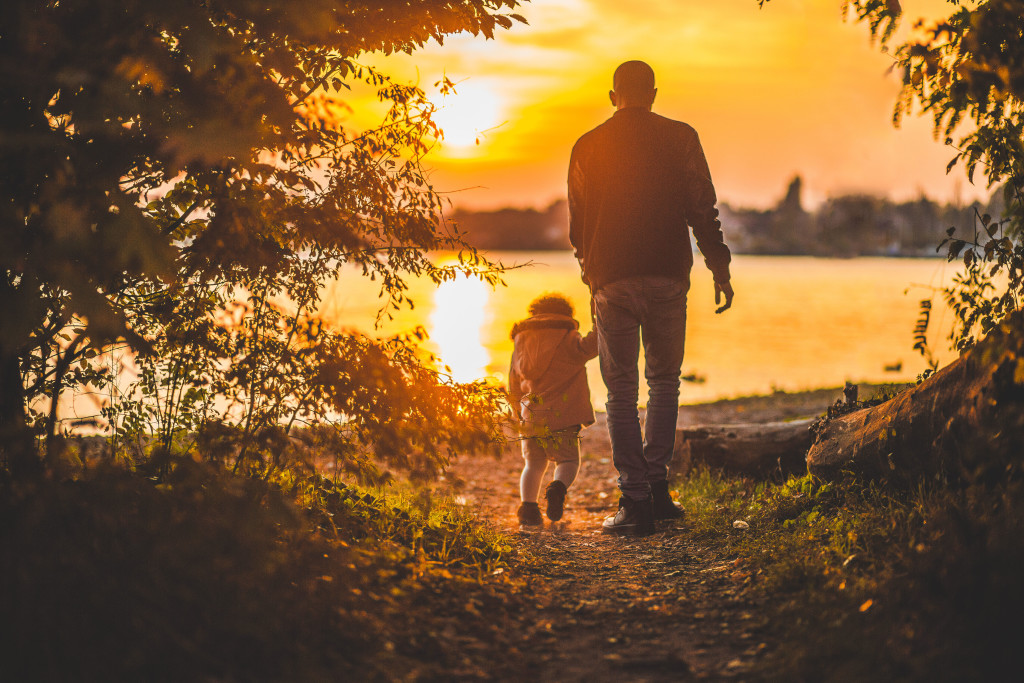 O
ne of the best parts of being a self-employed dad is the flexibility I have with my hours.  Just because I work a lot does not mean that I have to skimp on time I spend with my daughter.
This weekend I knew that…
My wife would need some time away to recharge after a stressful few days at work.
My kid would want some quality father-daughter time.
I had not yet reached my goals for the week at work.
Here is how I created space to…
Provide some breathing room for my wife
Do some great father-daughter activities
Fit 3 hours of work into a Saturday.
This Weekend's Self-Employed Dad Schedule
The day begins fairly early for a Saturday…
7:00 rise early and surprise my family with fresh Dunkin' Donuts.
7:30 to 8:30 Breakfast as a family.
8:30 to 10:30 at Starbucks to do work for my business. Wife is spending time with daughter.
10:30 Back home. Put ingredients in the bread machine for homemade pizza dough.
11:30 to 12:30 Have lunch with the family, then wife is off to have fun.
1:00 to 2:00 I take kid to Defy Gravity (indoor trampoline park)
2:20 to 2:50 Take kid Sweet Frog for frozen yogurt after exhausting trampoline workout.
3:00 – 4:00 Back at the house. Down time for the kid. Work time for me.
4:00 Father-daughter prep home made pizza.  Wife returns home.  Dinner as a family.
5:30 Set up our make shift theater for family movie night on the big screen
Some of you may wonder if I bailed on my kid while she was at the trampoline park.
No way.
I didn't hole-up with the mass of bored parents in the lobby while my kid had fun.
Sure, I had planned on sticking my face in my laptop to steal an hour, but it just didn't work out.  My kid still needed some help navigating some of the obstacles, so I jumped in to encourage her.
The 3 Ways that Being a Self-Employed Dad really rocks!
When I'm not traveling to give a talk, this self-employed dad does most of his work from home.  This means I get to put my kid on the bus in the mornings.
Once a month I schedule a special day with my daughter to go to school to have lunch with her.
As mentioned above, my schedule is usually pretty flexible, so this allows me to be with my daughter when I need, and to work when I need.
Question: What special tips can you share about blending work and family time as a self-employed worker? You can leave a comment by clicking here.