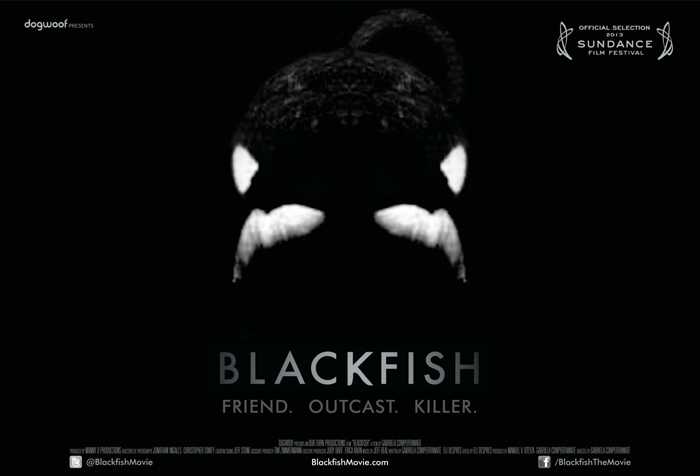 I knew the documentary Blackfish was a powerful story when I first wrote about it two years ago.
What happened yesterday is yet one more reminder that people with a message can change the world.
I believe this world-changing ability is available to each and every one of us!
Blackfish director, Gabriela Cowperthwaite, not only created an award winning documentary on the treatment of orcas at SeaWorld.  It turns out she added fire to a movement.
While SeaWorld had been under pressure from environmentalists in the past, Blackfish was the spark that ignited the powder keg.
Blackfish caused a public backlash against SeaWorld (causing the company's stock price to suffer), and the movie even inspired action by PETA.
Due to the relentless public pressure and mounting financial losses, the company had to take decisive action.
Yesterday SeaWorld announced the company is ending its orca breeding program which has drawn great criticism after the film.
SeaWorld has been listening and we're changing…Society is changing and we're changing with it. SeaWorld is finding new ways to continue to deliver on our purpose to inspire all our guests to take action to protect wild animals and wild places.
Cowperthwaite praised the announcement and added that she will continue to lobby for changes in the aquatic theme park industry.
Imagine what you can do.
Imagine the impact that your life can have.
Keep dreaming.
Keep pressing.
Keep chasing.
Your efforts are going to lead somewhere.
Your work is going to change lives.  In fact, your work is probably changing lives already!
We need you!
Keep fighting!
Question: How do you want to change the world? What cause do you want to champion, or what injustice do you want to see righted? You can leave a comment by clicking here.