Introducing Cindy Mazzaferro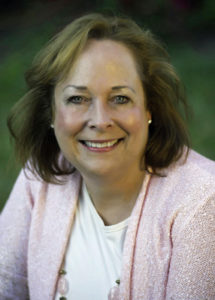 Cynthia Mazzaferro is a Motivational Speaker, #1 Amazon Best-Selling Author, Energy and Intuitive Healer, Reiki Master, and Powerful Beyond Measure Life Coach.
She is a retired Physical Therapist of over 30 years and previous owner of an ergonomic company where she performed work site analysis and spent thousands of hours training and teaching individuals on injury and stress reduction.
Cindy's passion is to assist people in their personal growth, health, and purpose.
Click the triangle to listen to the podcast.
[smart_track_player url="http://traffic.libsyn.com/jasonrowens/JOP011.mp3″ artist="The Jason Owens Podcast" title="Ep.11 – 1 Surprising Discovery Leads to Tremendous List Growth – An Interview with Cynthia Mazzaferro"]
Show Notes
1:22 – Interview with Cynthia
25:54 – Cindy's Offer to Listeners
28:13 – Post Game Analysis
[shareable]You are Powerful Beyond Measure[/shareable]
Transcript
Show transcript is available here.
What is Working
Facebook
Interaction with people who comment or message
Opt-in pages
Book Launch April 4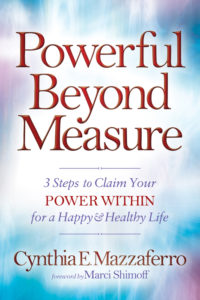 Book Trailer
Links
Listen to the Audio
[callout]I would LOVE it if you would leave me a review on iTunes![/callout]
Click the triangle on green bar to listen now.
[smart_track_player url="http://traffic.libsyn.com/jasonrowens/JOP011.mp3″ artist="The Jason Owens Podcast" title="Ep.11 – 1 Surprising Discovery Leads to Tremendous List Growth – An Interview with Cynthia Mazzaferro"]