Tackle Your Largest List-Building Problem

R

ight Now, This Very Minute.
Imagine having 10%, 20%, or even 50% of your live audience subscribe to your email list!
No messy technology stuff to deal with
No time-consuming emails to write
I take care of it all.  Get started with my Build-By-Text system today!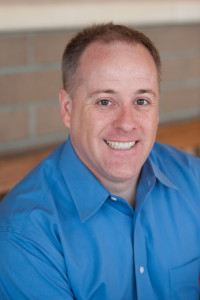 Jason Owens, Digital Marketer for Authors, Experts, & Public Speakers
I LOVE helping people just like you sell books, enroll clients, and get on stage.
When I started from scratch, I accomplished the following in only 24 months...
Booked over 40 paid public speaking engagements
Held my first ever full-day workshop
Launched an online program
Created a membership site
Before relocating a few weeks ago I was the Infusionsoft User Group leader for Charlotte.
I LOVE the expertise business, and I LOVE marketing automation.
Now I'm bringing my product development and marketing skills TO YOU.
Your list determines your future.  When you master the art of list-building, you can write your own ticket.  Build-by-Text makes it effortless.  You don't need to hassle with all the tech nonsense in the background.  Let me do that.  You'll be up and running in no time.
Who is Build-By-Text for?
Business Coaches
Weight Loss Experts
Authors
Counselors
Podcasters
Career Consultants
Health/Nutrition Experts
Investment Gurus
Public Speakers
Workshop / Seminar Leaders
Bloggers
Online Marketers
Relationship Experts
Social Media Experts
...and Dozens More!
Build-By-Text is for you if you want to build your list while you speak on a stage that is already yours.
You know you have a message that you want to get out to the world, and you know that having a larger list will help you get there.
You are frustrated at your ability to grow your email list.
You are ready to get serious about marketing your books, membership program, or coaching packages.
You have developed a sales funnel but you don't have enough people to put through it.
Click on one of the buttons to go to our order form where you can complete your registration.
Schedule a one-to-one phone appointment so I can understand how to tailor your NEW Build-By-Text system to your exact needs.
Start telling people your keyword so they can sign up. Do this while on stage for maximum benefit!
I will secure a KEYWORD for you and provide you with the digits people will use to sign up for your list.
I will INTEGRATE an email system to the text service so we can capture emails for you.
I will CRAFT an initial outgoing Welcome email and attach any files or links that you would like to give your subscribers.
We will work TOGETHER to make certain your outgoing Welcome email is written in your voice and meets your brand standards.
You will have access to this system for at least 90 days. If you become a client of mine it is available as long as we are working together.
100% Money Back Guarantee
Zero Risk Guarantee
If you are not 100% satisfied with the Build-By-Text system, just send me an email and I will gladly refund your purchase.