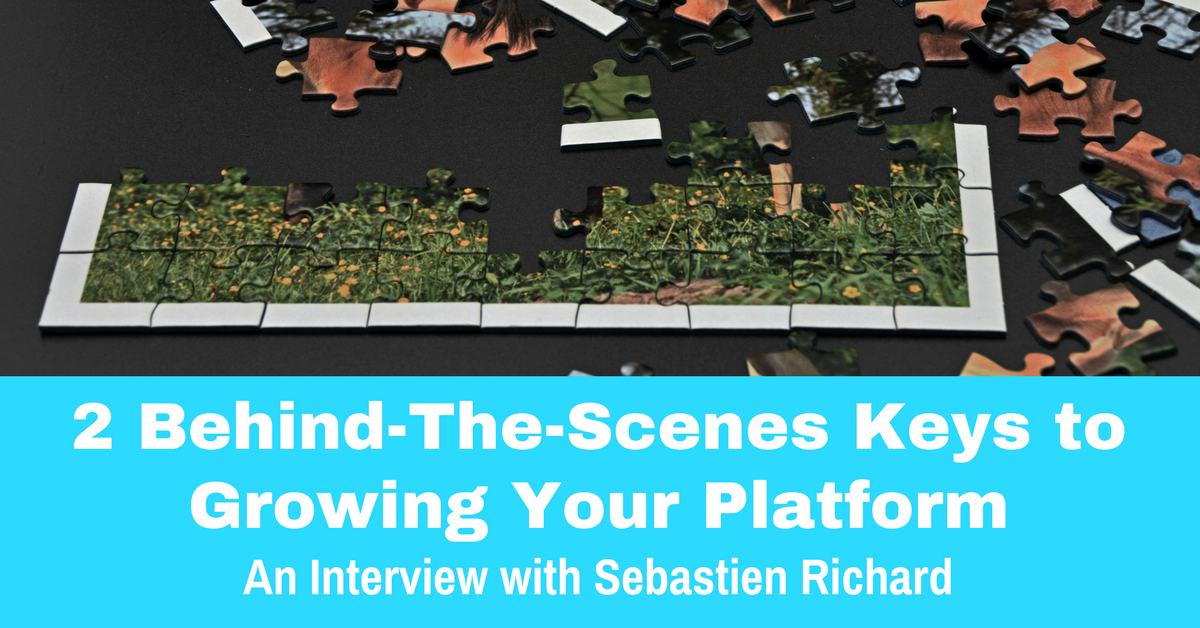 I had the pleasure of interviewing Sebastien Richard for the launch of his new book, Lead Like a Superhero.  It is rare to have such a candid conversation with someone who is growing a platform.
What I liked most about our talk is that we reached beyond the usual surface conversation and tilled deep into what it is really like to transition from J-O-B to being a thoughtleader.
Interview Flow
2:00 Interview Starts
14:18 Lead Like a Superhero Sebastien's New Book
28:00 Wrap Up Comments with Sebastien
32:17  Post-Interview Highlights and Takeaways
What is Working?
Booking Public Speaking Gigs – Attending the local chamber of commerce, Rotary meetings, Lions club.  Grow connections from there.  Often people come up afterwords and ask to continue the relationship.
Facebook Live – "I love to teach and get connected to people there," says Sebastien.  People DO reach out via FB Messenger.  Prefers to keep messages around 5 minutes, but finds that the messages tend to be 10-15 minutes.  He runs these sessions twice a week.
Email Marketing – building through having a sign up form on webite, book site, and FB page.
Sebastien's New Book – Lead Like a Super Hero
Sebastien launched a brand new book in May!  Click here to get a copy.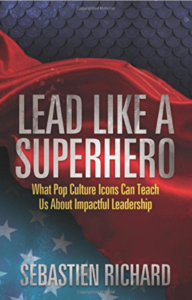 Interview Key Take Aways
There is no short path.  It takes work.  There is no magic FB ad campaign that is going to catapult your business to a million dollars per year.
Branding is an iterative process. Finding your voice takes time, and your brand will change as you find an audience that resonates with your message.